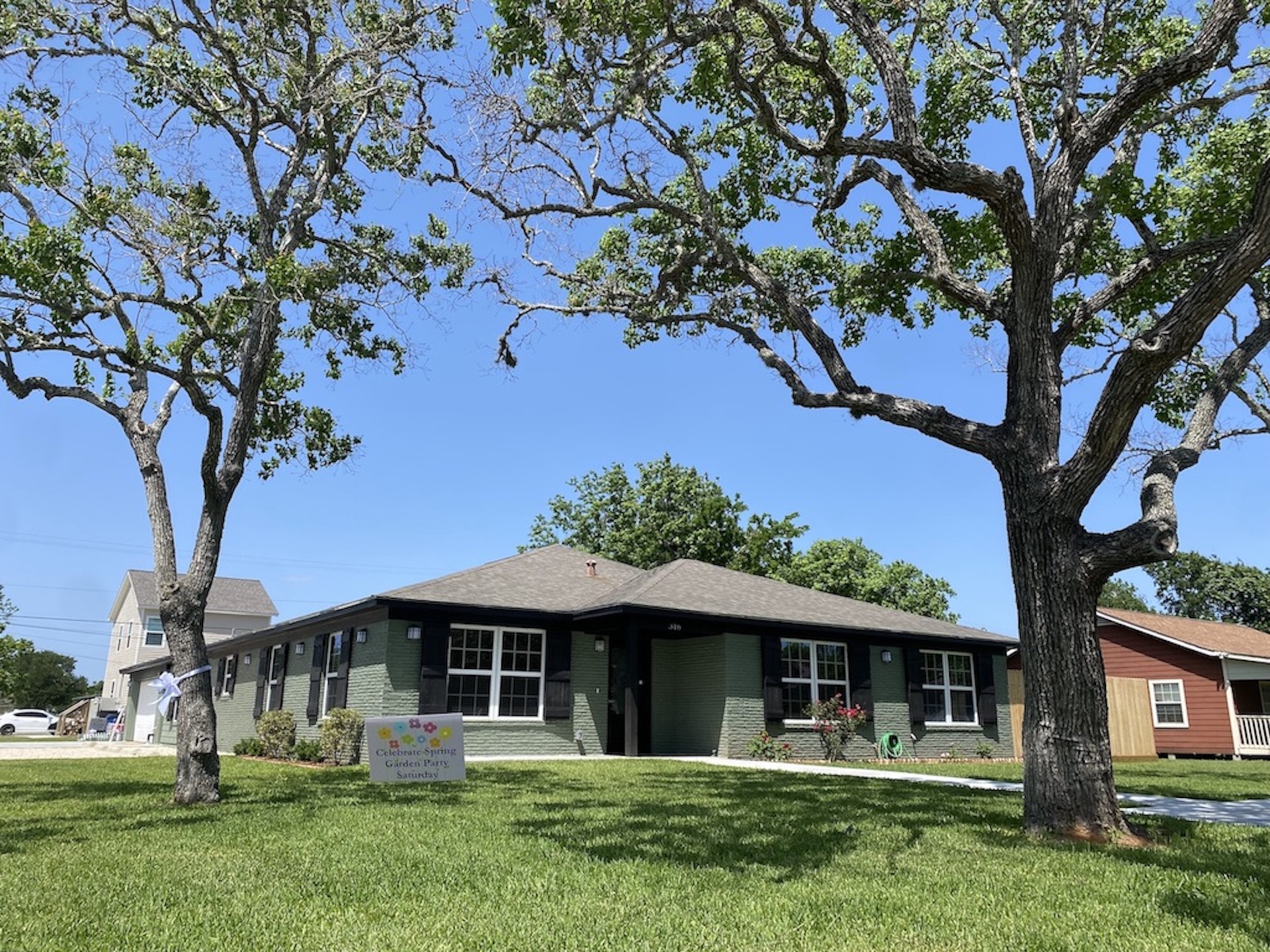 A NEW ASSISTED LIVING FACILITY IN PALACIOS, TX
A safe and comfortable alternative to standard long-term care facilities in a familiar community near friends and family.
Are You Looking for a Senior Living Facility in Palacios, Texas?
The Montgomery Home is a 501c3 non-profit corporation organized in 2021 by a group of Palacios citizens to honor the wishes of Hazel Montgomery that her trust be used to fund a personal care home.
We provide a safe and loving, long-term, independent living residence for the elderly in the Palacios community. A coastal town is the perfect environment for seniors to reside with dignity and grace.
Comfortable Living With All of the Amenities of Home
Maybe you're ready to leave household chores and responsibilities behind for a wonderful assisted living facility the provides everything you'd need at home and more.
A nutritious menu that is considerate of personal choices while promoting healthy balance.
Activities specifically aimed at the mature body–improving core strength and reducing fall risk.
Friendly, spacious personal area for gathering with family and friends including an accessible garden. Integration with local and county programs geared toward mutual education of our younger citizens and our residents.
Supportive access to all houses of worship in Palacios.
Wellness checks and education opportunities with rotating presenters and programs.
A well-educated staff, chosen to support and uphold the mission of The Montgomery Home. Encouragement of all residents and their families to be a part of new ideas or programs and incorporate them into The Montgomery Home.
GET IN TOUCH
Schedule a Visit
Living With Dignity Means Being Near Friends and Family.
The senior care homes are of great importance, to enhance the quality of life and provide the necessary social support for the elderly. In these places, a wealth of experience and personal care are offered in a safe and comfortable community.
The establishments nurture and respect our elderly while fulfilling their physical and emotional needs. The facilities, beautifully integrated with their surroundings, ensure the well-being of their residents. The presence of skilled professionals and compassionate staff creates an environment where the elderly can thrive and enjoy a sense of community and belonging.
This is crucial for maintaining their health, happiness, and dignity in their golden years.